Belize Trip 2006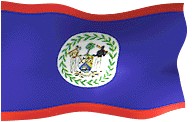 On September 16, 2006, Steve (NT9T), Debbie (KC9AOR), Pam (KC9JMA), & Ray (K9DUR) flew to Belize for a week of sightseeing, lying on the beach, & operating from the ham shack of Bob Fox, V31MD. We returned to the USA on September 23, 2006.
During our mini-DXpedition, we made 589 SSB contacts with a total of 52 DXCC entities and 39 US states.
Complete breakdown of our contacts by band and call.
---
Send all QSL requests to:
Belize QSL
150 West Lyon Ave
West Terre Haute, IN 47885-9386
USA
US stations send SASE. Non-US stations send SAE & 1 IRC.
---
The QSL cards for each of the team members are shown below:
Ray Andrews, V31DU
US Call: K9DUR

Pam Andrews, V31PW
US Call: K9JMA

Steve Shorter, V31TN
US Call: NT9T

Debbie Shorter, V31OR
US Call: KC9AOR